January 2020
Battle of the Champions

Which Nintendo Franchise will reign supreme? You can Switch & Chill with Miz Sylver again at PAX South in San Antonio, Texas.

Nintendo Feud:
Team Zelda vs Team Meowth
Saturday January 18th at 8:30 pm
Cactus Theatre
hosted by Sean M. Sullivan, Debbie Lee from StreetPass Long Island, Special Guest Kaitlin from Collegiate StarLeague.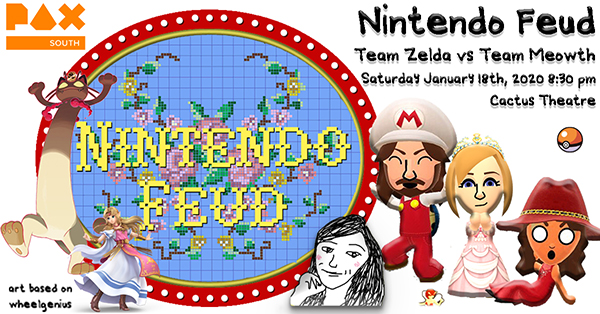 Congratulations to #TeamZelda
for winning!

Check back for pictures.